Oil and gas network design software
Automated Network Design
A better way to design pipeline networks
Ever wished for an easier way to design pipeline networks?
What if the tedious and time-consuming manual work could be done automatically?
What if you could get to the final design faster?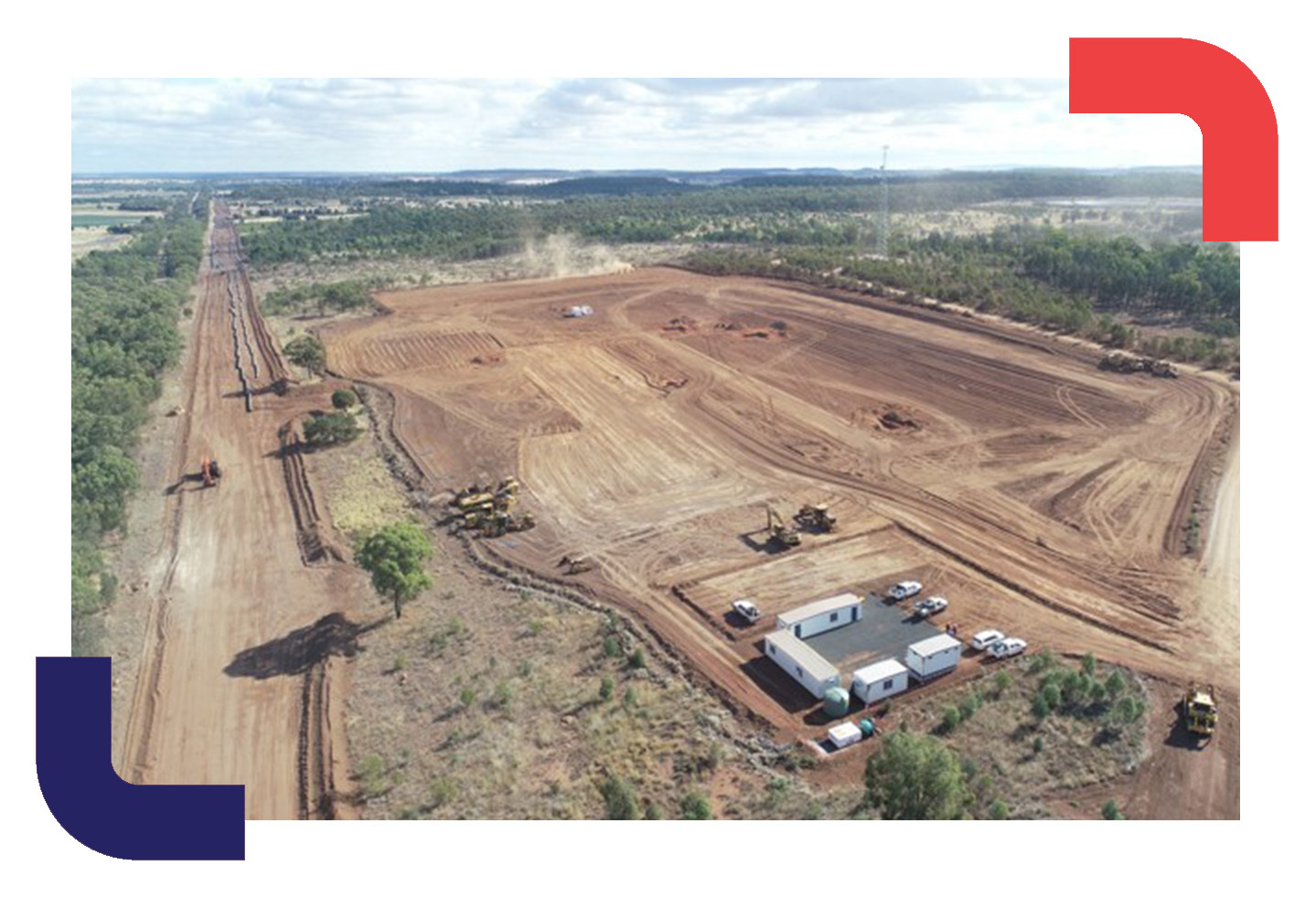 Process millions of options within hours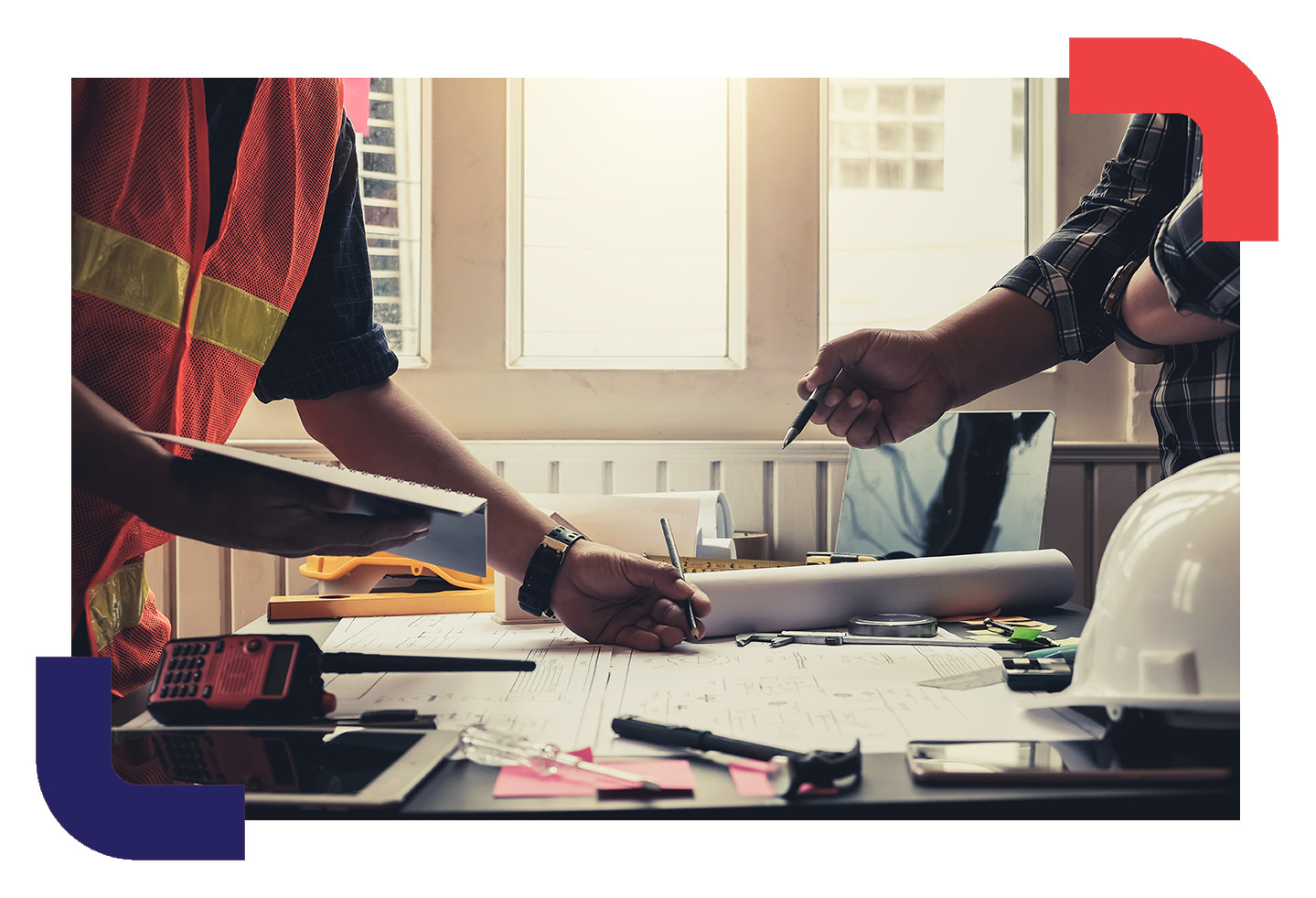 Design oil and gas networks in hours, not weeks
Our Automated Network Design Tool (ANT) helps oil and gas companies design gathering networks.

For decades, oil and gas engineers have spent valuable time manually designing:
● gas pipelines
● water systems
● power lines
● access roads.

Now, engineers can press a button instead of crunching numbers for weeks or months and let ANT do the rest.
Save time, save money
ANT works fast – processing survey data, aerial photographs, topographical constraints, ecological considerations, and landholder agreements – to generate the most cost-effective network design for your project.

Optimised pipe sizing, network placement and well pad orientation saves money, while a faster workflow lets engineers work more efficiently.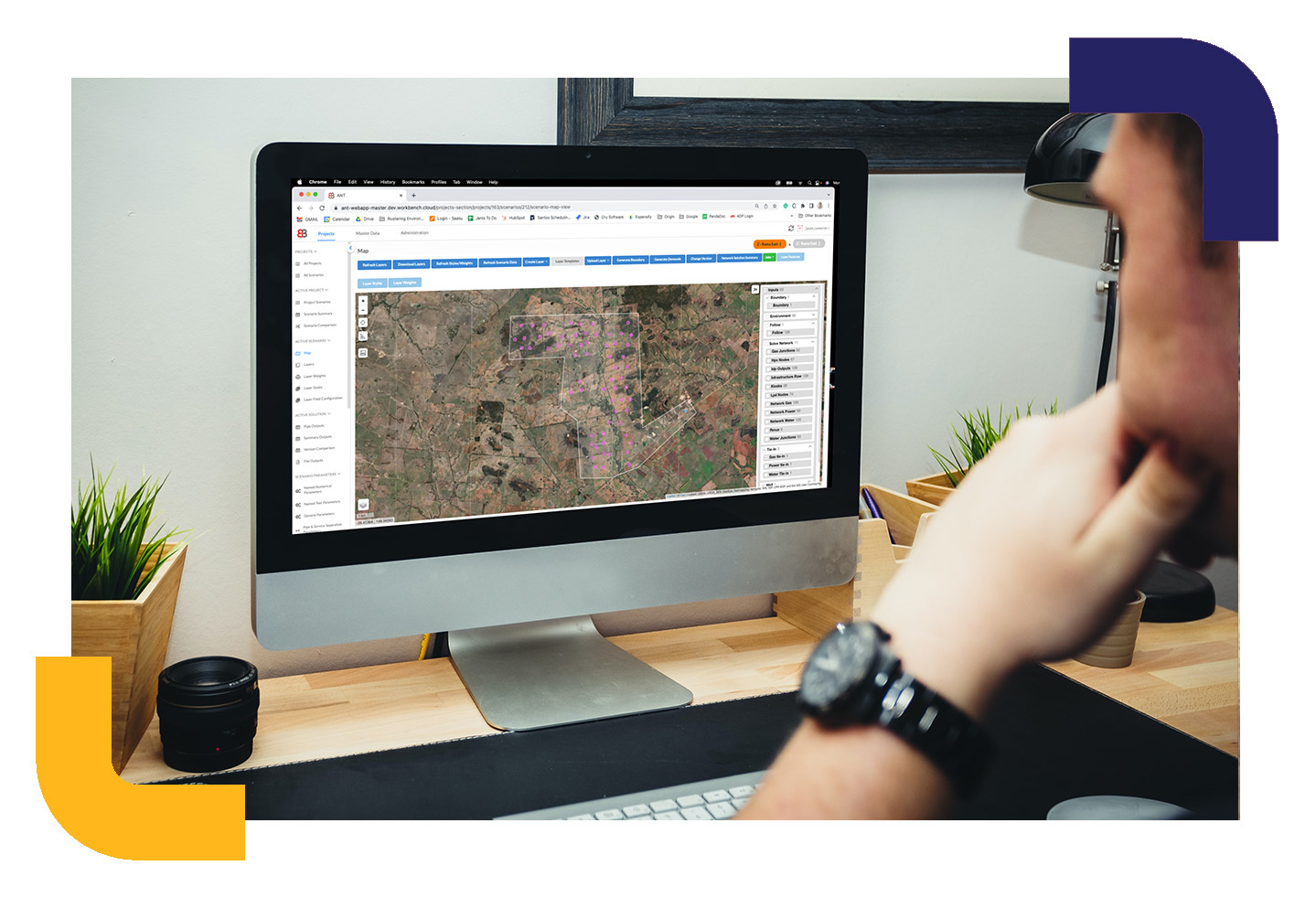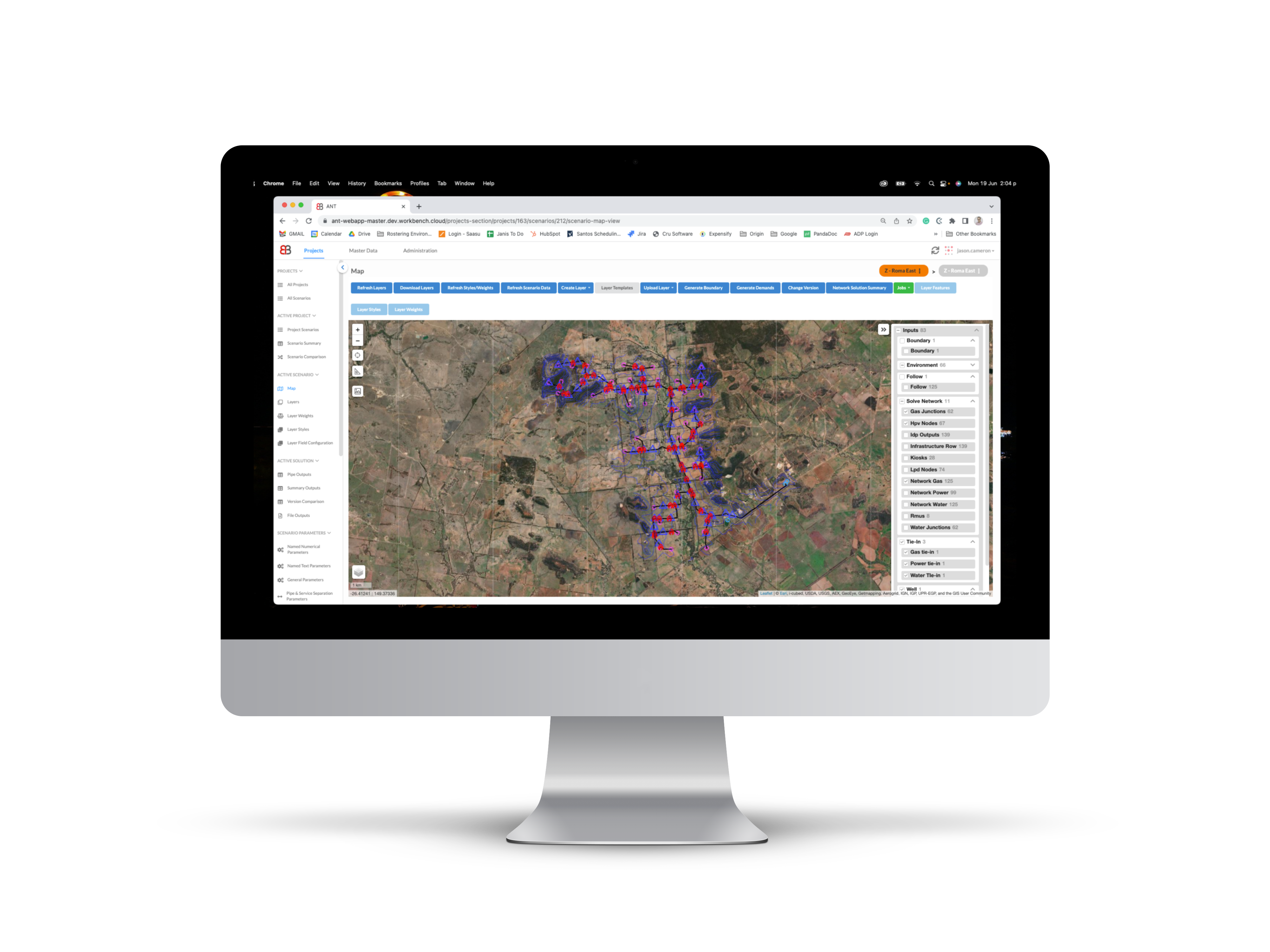 Compare designs
Need to tweak existing designs or work around new limitations? Simply adjust the conditions and ANT will come up with a new optimal solution, so you can easily compare the cost of different options without having to rework designs manually.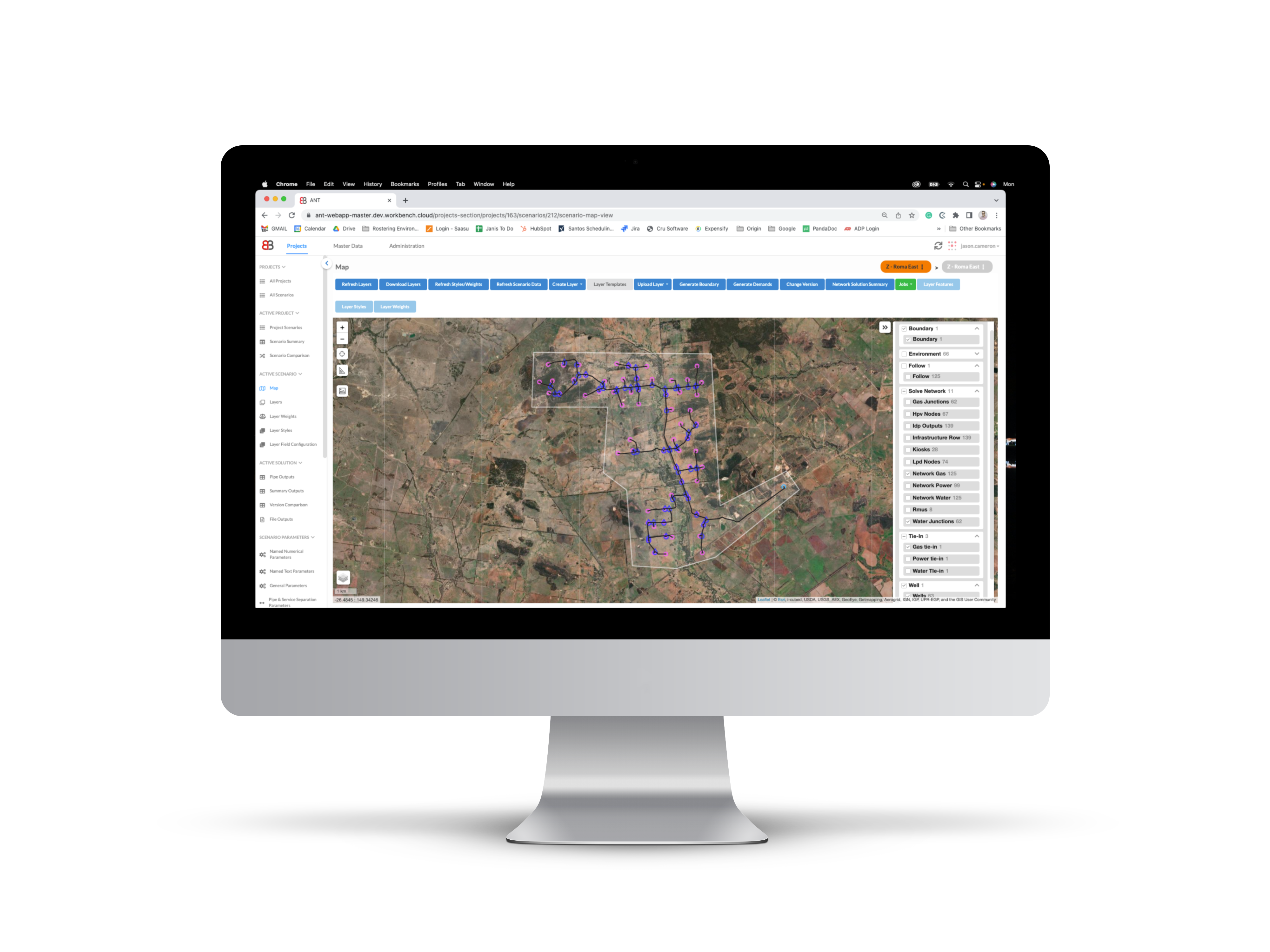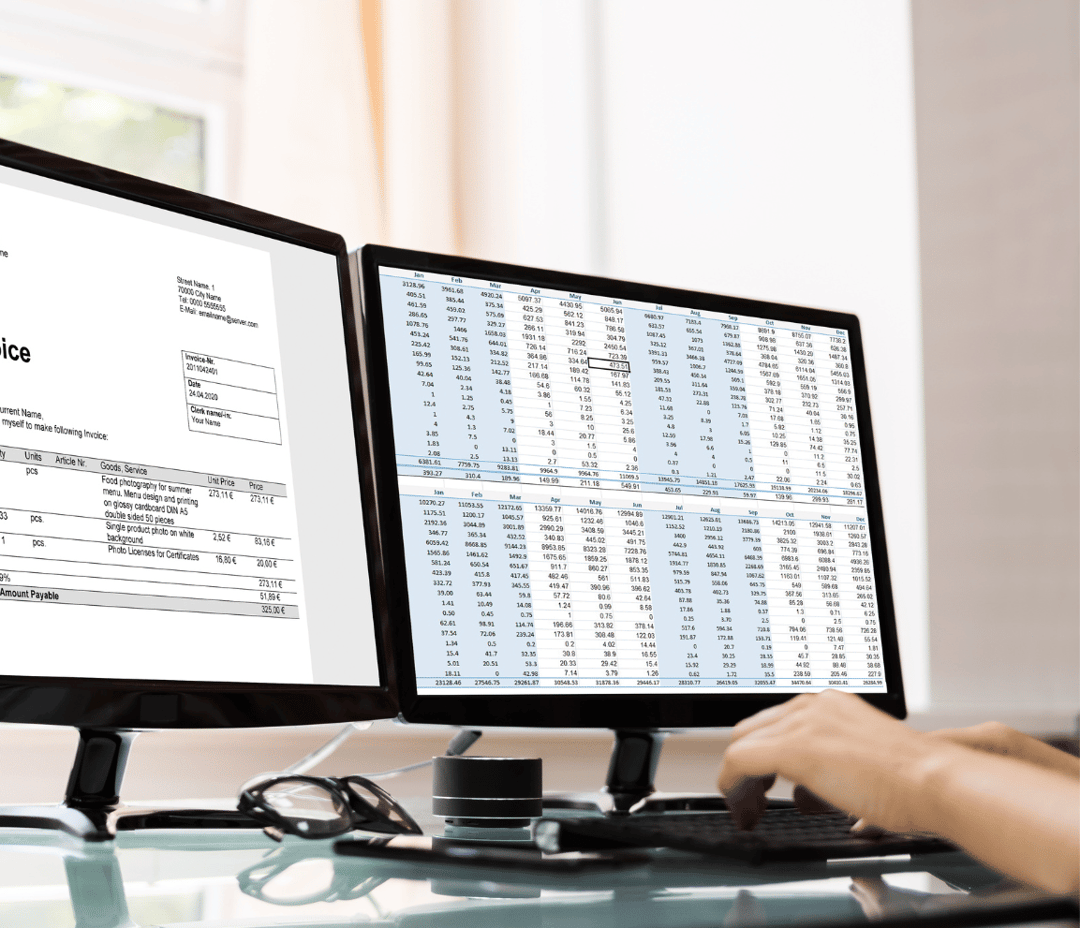 Generate Reports
ANT can quickly create configurable reports that are tailored to match your layouts, then send them off to your construction teams - saving you valuable hours in manual effort during the final stages of the project design.
Minimise impacts
We know that designing networks is a complex, labour-intensive business.

That's why we developed a better method. ANT automatically creates a fully costed design that factors in:
● landholder agreements
● environmental impacts
● heritage site regulations
● seismic conditions
● flooding potential.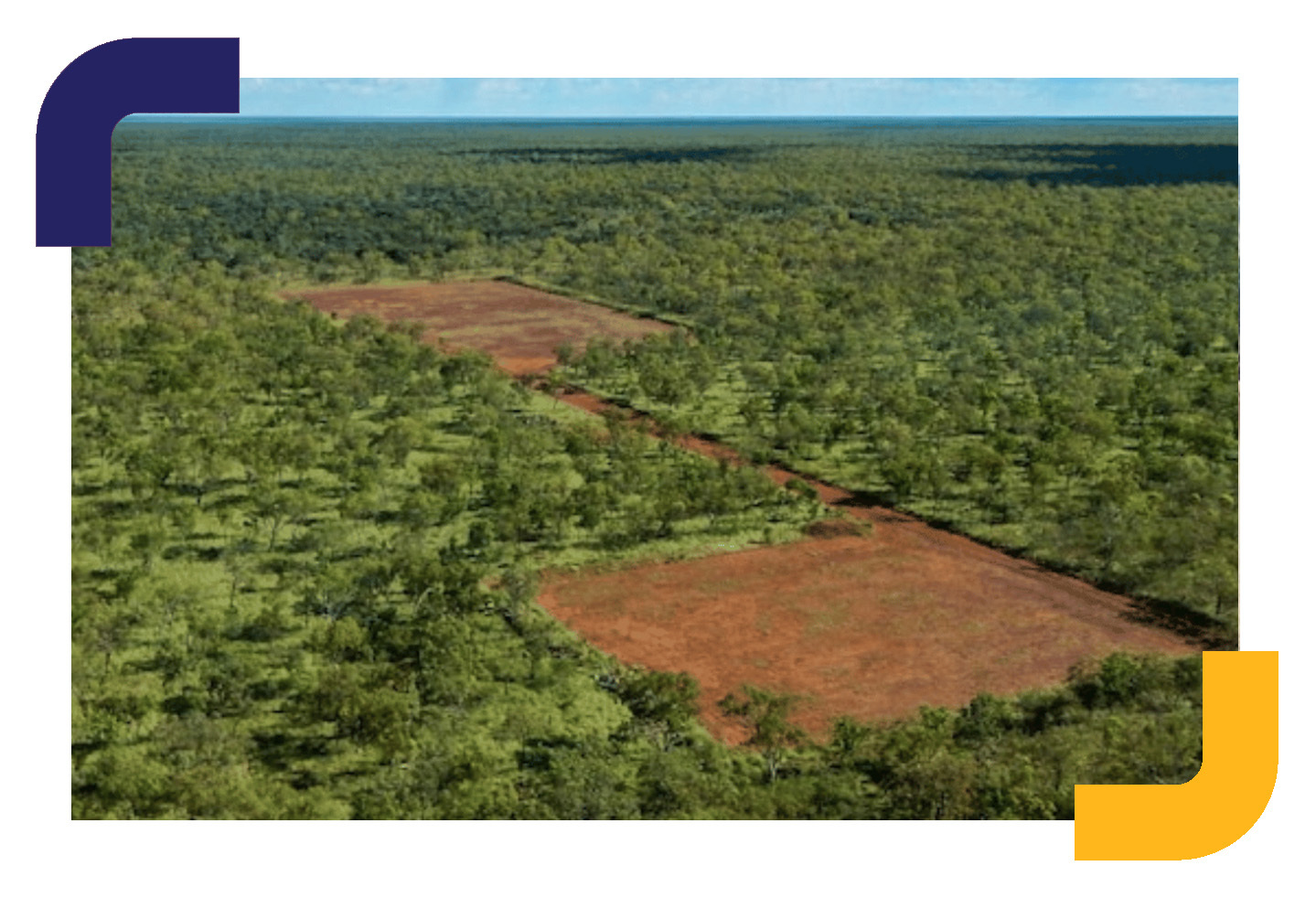 A step change for oil and gas companies
ANT represents millions of dollars in potential savings for oil and gas companies. It's smarter, speedier and more accurate than traditional manual design methods. Free up your engineers for higher value work and reap the rewards of financial savings – all while reducing manual effort, environmental and social impacts.
ANT delivers a suite of benefits
Cost savings
Optimise pipe sizing, network placement and well pad orientation
Cost savings
Increased Efficiency
Eliminate weeks of manual design work
Increased Efficiency
Interactive map visualisations
Clearly visualise and communicate designs
Interactive map visualisations
Data-driven decision making
Find the best option based on detailed data
Data-driven decision making
Fewer environmental and social impacts
Analyse and minimise environmental and social implications for any project
Fewer environmental and social impacts
Speedier tendering processes
Automatically provide optimised designs for multiple scenarios
Speedier tendering processes
Lower carbon emissions
Repurpose existing networks, pipes and other infrastructure
Lower carbon emissions
Better visibility and collaboration
Increase organisational transparency and improve operational workflows
Better visibility and collaboration
Example of an ANT project workflow
Here's an example of how our Automated Network Design tool for pipeline design can be used. From the exploration phase right through to design and construction.
Your data
Using your survey data such as GIS and LiDAR, ANT strategically plans well-pad locations & orientations. By considering user-defined constraints, it minimises earthworks, environmental and social impacts.
Automated design
ANT uses your data to plan the location and orientation of well pads. ANT automatically designs the network at a high level, showcasing network design costings, saving weeks of manual work.
Design review
Users, project teams and executors collaborate and finalise the design of the pipeline network. The collective efforts finalise the intricate details ensuring optimal efficiency of the pipeline network.
Document portfolio
ANT generates a portfolio of documents, including costings, Bill of Materials and photography capturing the project areas, which can be emailed to contractors for better convenience smoother collaboration.
Customise & streamline pipeline phases relevant to you
ANT revolutionises pipeline projects with its versatile solution. From efficient well-pad designs to cost analysis and streamlined construction, ANT saves time and maximises efficiencies. It also simplifies Tender and bid responses, facilitating faster data uploads and costing estimates. It enables insight into the repurposing of pipelines or designs for multiple projects.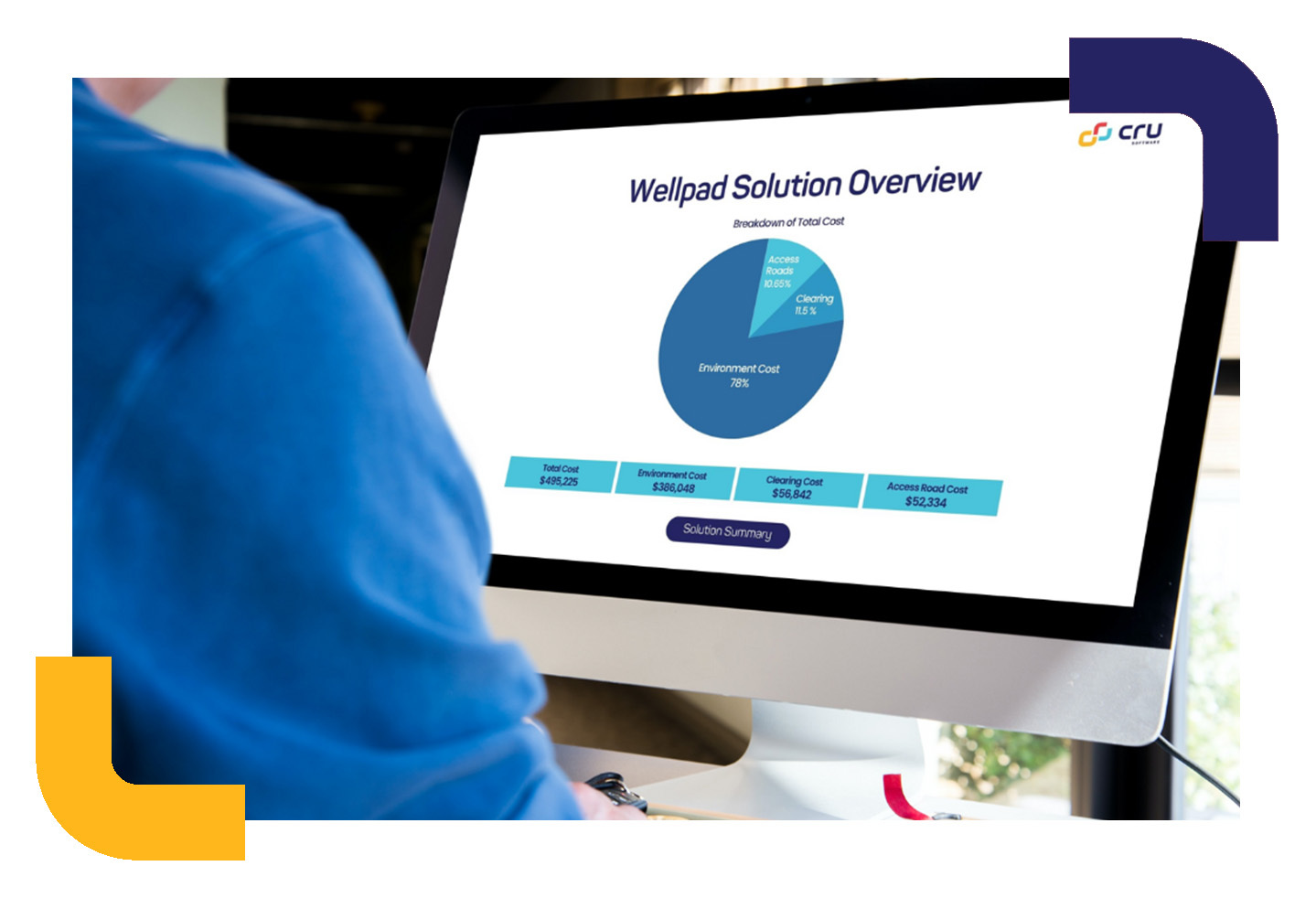 Want to see it in action?
Book a demo and a chat about how to improve your pipeline design process.